Still here, still queer, still fabulous
Pride events may have been online this year but that only meant we had to shout louder and prouder, because the reality is that Pride is never cancelled: it is always alive inside. That sentiment inspired a few members of the Wonderhatch team to create a stunning portrait series of some beautiful people just being their flamboyant, fabulous selves.
Despite the fact that they were on furlough, Chris Hill (senior photo producer) and Jonathan Stewart (photographic director), spurred on by the need to create, took their own initiative with this photography shoot. From their socially distanced meet up at the BFI on London's Southbank, to the final delivery of images – which wouldn't have been possible without the support of Alice Constance (photo editor and retoucher) – they managed to turn the whole thing around in one week. Just in time to coincide with what would have been London's Pride Parade on Saturday, 27th June.
Pride is about the promotion and self-validation of the lesbian, gay, bisexual, transgender, queer, intersex and anyone in between (LGBTQI+) community. It stands for dignity and equality which is opposed to shame and social stigma. True to its roots, Pride is a catalyst for positive change, which is why this year Pride aligned itself with the BLM movement marching for Black Trans Lives Matter and adding new colours to the rainbow flag.
This was a labour of love for Chris who wanted to "capture the energy and spirit of Pride, whilst promoting LGBTQI+ artists and businesses", from gay super-pub The Glory to star of Ru Paul's Drag Race UK, Vinegar Strokes. Encapsulating the fundamental values of Pride was imperative, to remind the world that we are "still here, still queer and still fabulous" despite the unique situation this year.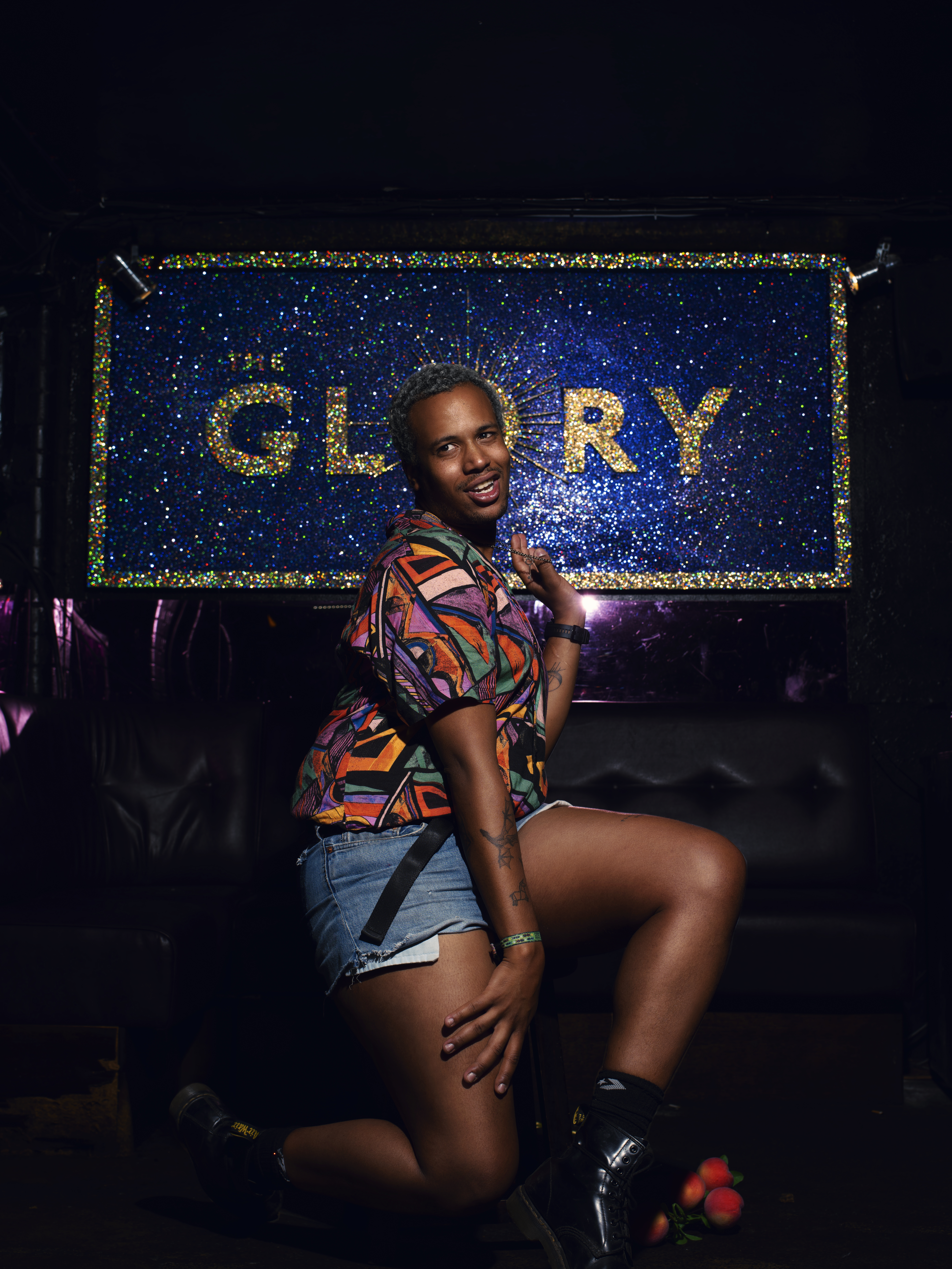 Pride celebrations are a pivotal moment in the year where everyone gets to shine a little brighter and quiet the noises of insecurity and prejudice that remain in society. It is a lighthouse that draws you in and reminds you that you are never alone.
For Jonathan the genesis of the idea was portraits which captured "wonderful creatures emerging from the darkness", to give a pictorial stage to "amazing characters who would normally be performing". It was a visual double entendre of coming out and conquering adversity, be that hate, covid-19 or managing an entire photoshoot with social distance.
The results are arresting, poignant and timely images which document the current social climate as well as standing as art pieces in and of themselves.
Pride is an opportunity to be unashamedly authentic, to be visible, celebrated and loved. It is a moment our team felt couldn't go forgotten this year and we couldn't be more proud of their achievements.