Chris loves many of the finer things in life. He's proven time and time again to have an uncanny ability to sniff out where the fun is usually happening on either side of the river. Naturally, Chris has been pining a  bit harder than most of us to be able to resume trotting (and on occasion, stumbling) to-and-fro into the city's best watering and eating holes, so we've asked him to put an end to his obvious daydreaming of Negroni's and lobster Arancini during team calls, and share the list of places he'll be dragging all of us into first-come May 17th!
As Wonderhatch's self-proclaimed social secretary and occasional drag queen, I spent far too many nights pre-corona, gallivanting around this glorious city. From Press events and product launches, client dinners to casual drinks and the privilege of shooting in some of the most extravagant and peculiar places. I felt like a purveyor of London's most fabulous establishments.
That was, of course, until lockdown hit us and the fun well and truly stopped (rightly so). As the seasons changed the toll of being cooped up for a year became apparent. I discovered that separating a person from their weekly fix of indulging was more than just a major drag (not the kind I usually go for anyway) and being unable to meet up with one's colleagues after work for a bit of office gossip and a few martinis is a lot more than just a first-world problem.
But fortunately, I was not alone with feeling bereft of social contact and outings and as such, with a bit of help from my fellow Wonderhatchers, I decided to pull together a list of our favourite spots in town we are just dying to get back to and that we wanted to share with the world.
Old Compton Brasserie
36, 38 Old Compton St London W1D 4TT
OPEN NOW!
Why We Love It: 
Seems only fair to put OCB up first as I am currently sat under their heated terrace in the heart of bustling Soho. Luckily for me, they have just launched their Spritz & Pride Menu's which feature a range of delicious inventive cocktails from a fabulous team of Mixologists.
I am sipping on their sinfully delicious – La! Inspired of course by the new hit drama;  It's a Sin. I am delighted to see that they have brought back my favourite offer – 90 minutes of bottomless Aperol Spritz for £20 (which I will be taking full advantage of once I have wrapped for the day!).
This, along with great food (I'm obsessed with their prawns) the most hospitality team that make you feel right at home, and the promise of Drag Brunches, makes it easy to see why it's so busy. Booking is advisable to avoid disappointment.
Gordons Wine Bar
47 Villiers Street WC2N 6NE
OPEN NOW!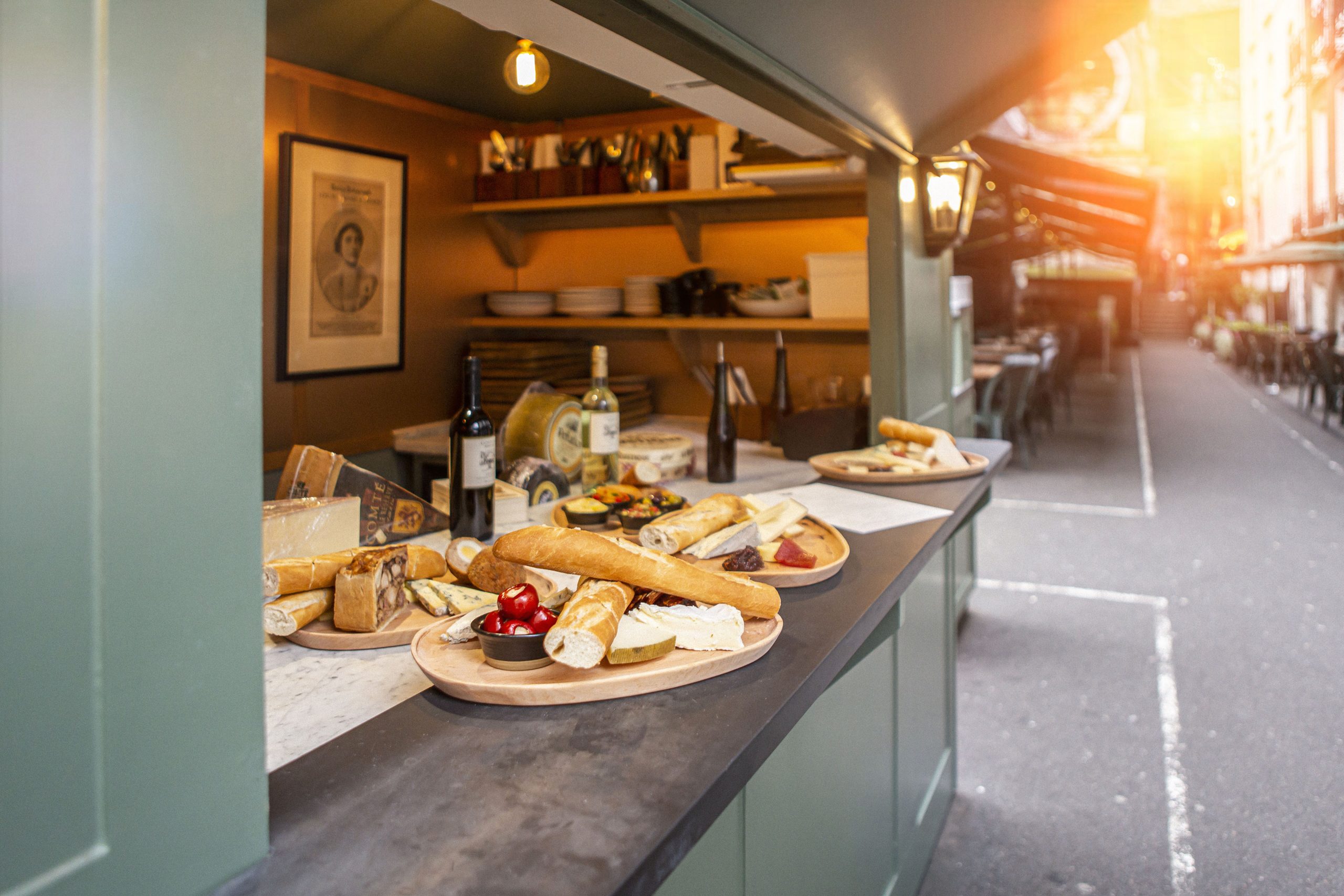 Why We Love It: 
This little gem is one of London's oldest Wine bars with over 130 years of experience serving the city's wine lovers.
Tucked away on a cute little side street by Charing Cross, their new heated terrace is covered meaning you can enjoy Al fresco dining whatever the British summer throws your way.
Open daily from noon, they don't take booking so you'll have to turn up and hope for the best but, with 168 outdoor seats, you hopefully won't be waiting too long (and it's worth the wait.
Amazonico
10 Berkeley Square London W1J 6BR
Re-opens 17th May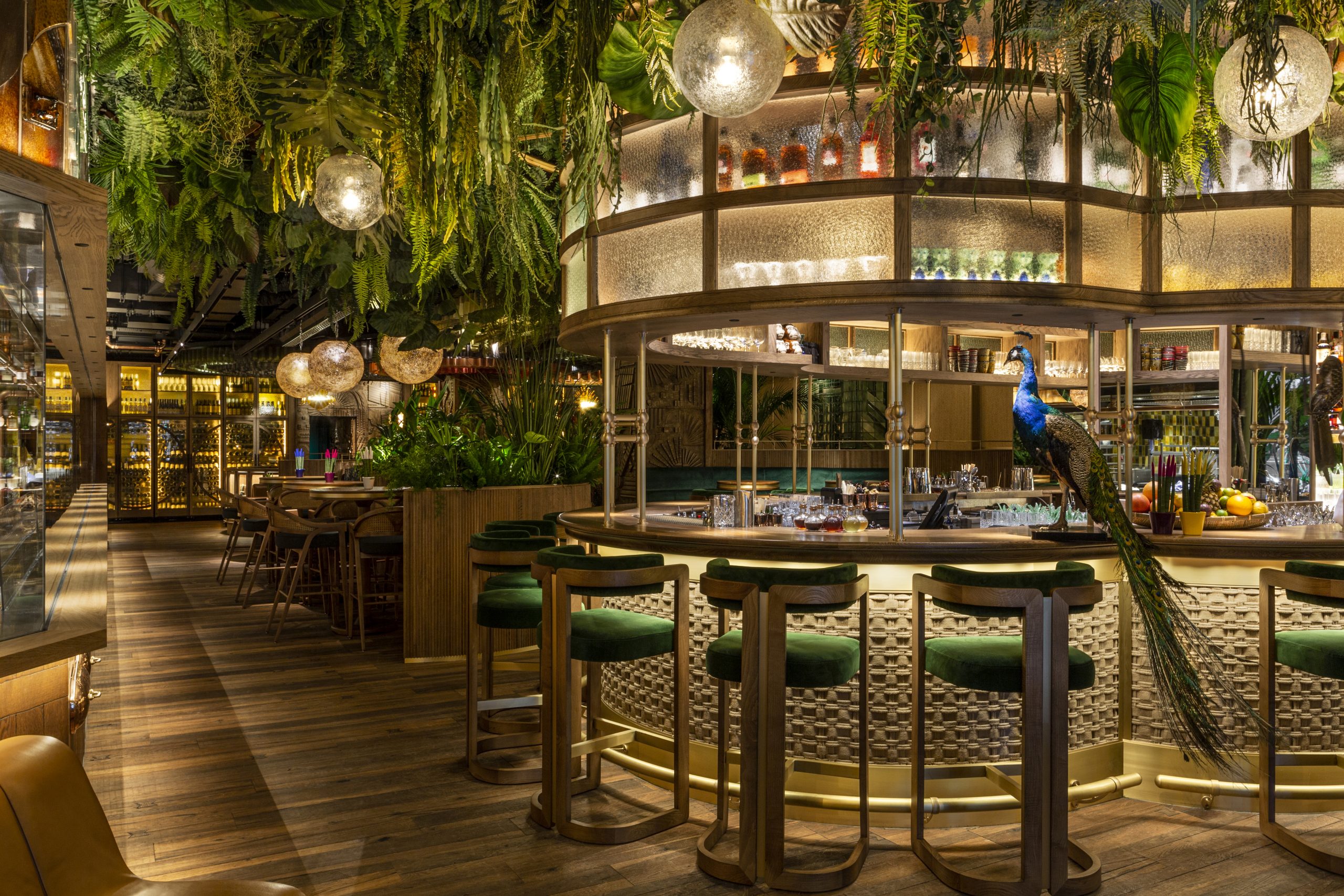 Why We Love It: 
Like me, you are probably desperate for a little vay-kay, luckily we know the perfect place to tie you over while you await your vaccination passport.
Nestled in the heart of Berkeley square you will find the fabulous Amazonico.  From the moment you step into the restaurant, visitors are taken on a sensory journey along with the flow of the
Amazon river, exploring the Latin American culinary landscape.
Taking inspiration from the cultural diversity and gastronomic heritage of the Amazon region, Amazónico offers an explosion of the senses, with live Latin music, lush natural décor and a unique culinary experience.
The menu has been curated by the husband and wife team, Sandro Silva and Marta Seco – two of Madrid's best-known restaurateurs – and features a wide selection of Latin American cuisines and all their influences, from traditional Brazilian dishes and cachaça cocktails to Peruvian sushi.
Ps – you HAVE to try their stunning Chilli Margarita. Yum.
Mr Foggs
48 Newman St London W1T 1QQ
OPEN NOW!
Why We Love It: 
A gin lovers paradise. The combination of fabulous cocktails and quirk interiors make this a fabulous spot for dates (no matter how few and far between they may be)  They are open again now for outside dining but make sure you check back in after the 17th of May to get the full wow factor (or sneak a peek while you go to the bathroom) Rumour has it they'll be back with some great experiences from tipsy afternoon teas, to murder mysteries, and even gin safaris
The Churchill – Hyatt Regency
30 Portman Square London W1H 7BH
Re-opens 17th May
Why We Love It: 
Who doesn't love a two-for-one? Not only do you have the legendary Churchill Bar, with a sophisticated Terrace, offering craft cocktails that is a perfect spot for lunch, but they have a new nautical-inspired terrace. The perfect spot to sip champagne overlooking the Portman Square Gardens right in the heart of Mayfair.
They are open now and with any luck, we'll be welcomed back into their luxe art deco bar from the 17th of May!
The Ned
27 Poultry London EC2R 8AJ
Re-opens 17th May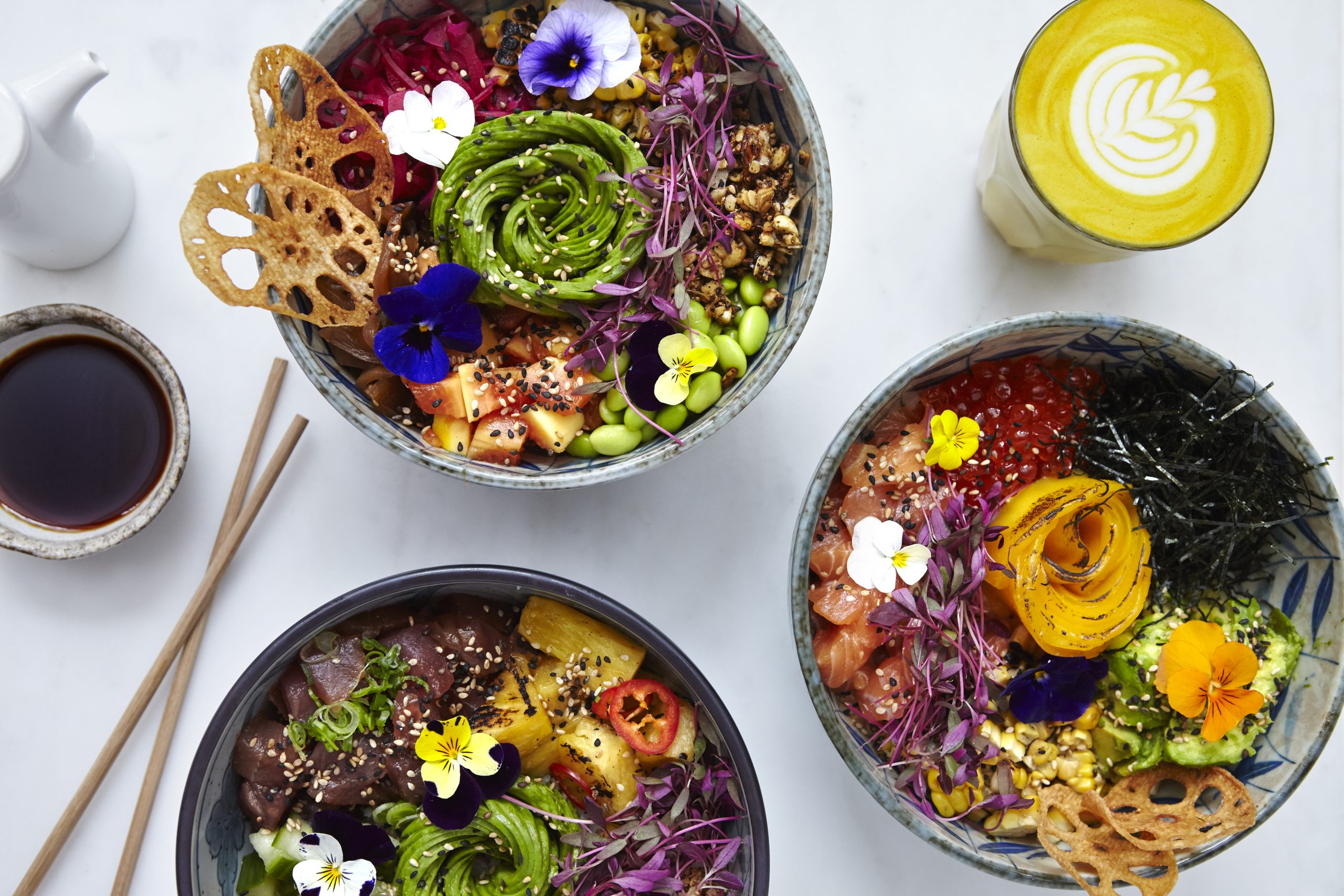 Why We Love It: 
One of the places that if you have never been, you really should go to immediately (well actually you will have to wait until 17th May).
They have a plethora of offerings so there is always something for everyone, but I am a big fan of their Asian-Pacific-inspired restaurant Kaia. Specialising in healthy food, with poke bowls and mains from the grill served over the counter, it's a great spot for any kind of date.
Mi+ME
MI + ME, Euston Rd, London NW1 2AR
Re-opens 17th May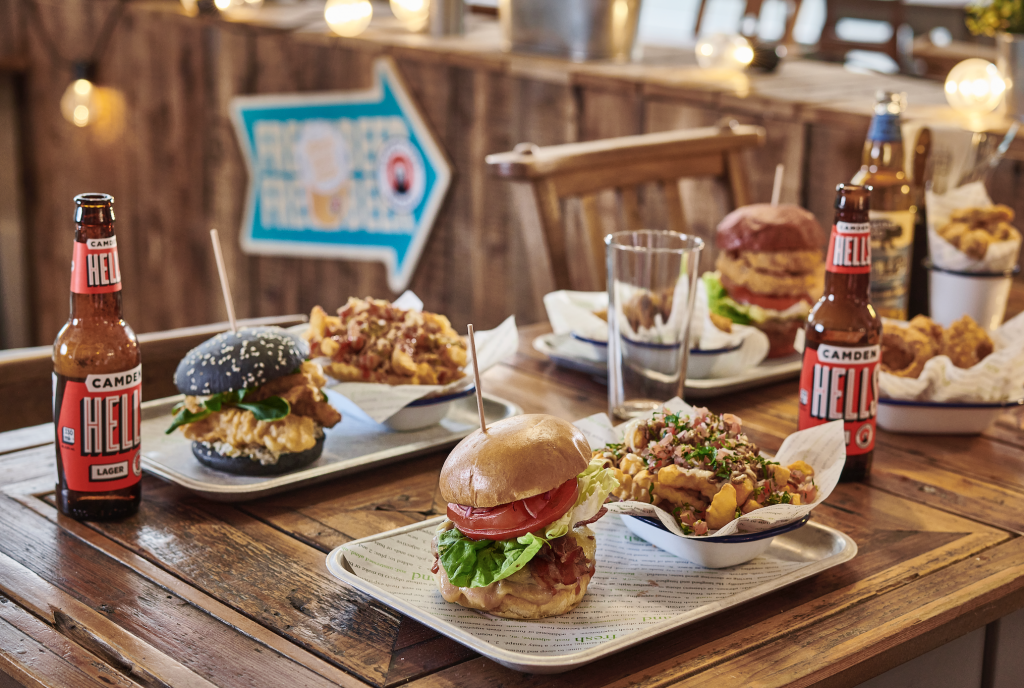 Why We Love It: 
Located under the arches of St. Pancras International Station on the Grand Terrace. MI+ME offers delicious gourmet burgers, healthy salads, 'desserts to celebrate' and fresh local draft beers for dine-in, takeaway & delivery. The perfect covered outdoor terrace to meet up with friends, family, and colleagues to take in all that the summer (and winter, with heaters) has to offer.
Every dish is made with fresh, local ingredients and complemented by craft beers and fine wines.
This summer, they have partnered with Camden Town Brewery to bring you a full covered Beer Garden in King's Cross, offering Pitcher Perfect: 4-pint pitcher of Camden Hells Lager or Pale Ale for £19 – every Tues-Sat.
Ps – you HAVE to try their stunning Chilli Margarita. Yum.
St. Pancras Renaissance Hotel
Euston Rd, London NW1 2AR
Re-opens 17th May
Why We Love It: 
Want to feel old? This year the Spice Girls' hit debut hit single 'Wannabe' turns 25 in July this year. Yeah. Let's just let that sink in for a minute.
Now, if you like me you were a camp 10-year-old desperate to be in that iconic music video, fear not. That legendary staircase is still intact at the St Pancras Renaissance Hotel.
So on the 8th of July, I will be living my ziggah-zig-ah fantasy on that staircase, and sipping stunning cocktails in The Hansom.
PJ's Chelsea Brasserie
52 Fulham Rd South Kensington London SW3 6HH
Re-opens 17th May
Why We Love It:
Chelsea Brasserie has been having a cheeky little rebrand during the lockdown and will be reopening in May as PJ's Chelsea Brasserie.
They have bought in an incredibly talented team of award-winning mixologists to revamp their bar menu, including the faces of the Chelsea cocktail list, featuring famous faces like Jamie Laing, Vivienne Westwood and Rowan Atkinson. They remain a bustling hotspot for Kensington brunch, with bottomless options to make the most of your weekend Morning. It's the same team behind Old Compton's Brasseries, so I am expecting big things for this reopening and their new dining experience, creating a modern European all-day menu full of sustainably sourced meats.
Dishoom – Shoreditch & Carnaby –
22 Kingly St, Carnaby, London W1B 5QP – OPEN NOW!
7 Boundary St, London E2 7JE – OPEN NOW!

Why We Love It: 
From Bombay with love is back for outdoor dining, if you haven't heard of them where have you been? Paying homage to the gorgeous Irani cafe's and the food of Bombay, it's the best perfect spot for brunch, lunch or dinner. With a few of them dabbled across the city, you'll hopefully be able to find a table at one of their spots.
Dishoom Shoreditch and Dishoom Carnaby are both currently open for outdoor dining, with tables offered on a first-come, first-served basis (no booking required!) The Shoreditch Verandah is open daily, 8 am-11 pm Monday to Friday and 9 am-11 pm Saturday and Sunday. The Carnaby terrace on Kingly Street is open daily 12 pm-11 pm. Both cafés will be offering a shorter, but still ample menu of Bombay comfort food – the outdoor dining menu can be viewed here.
Author: Chris Hill
Check Chris out on LinkedIn. 
Chris is our Senior Photo Producer. When Chris enters the room he brings flair, flamboyance and fabulous imagery. Joining us from the BBC where he was on the team Producing and Art Directing their most prolific global brands including Strictly, Doctor Who and Drag Race; all projects of all sizes are welcomed by this creative powerhouse.