In 1979, The Buggles released their debut single Video Killed the Radio Star. With all the irony in the world, MTV launched in 1981 with the now infamous words, "Ladies and Gentleman, rock and roll" succeeded by that very same track. And ever since we've been riding that dazzling, spectacular, visual wave. Today, radio is resurrected and it owes its thanks to the rise of the podcast. 
The Buggles track is catchy-as-hell, and it was definitely my go-to song on the arcade dance dance revolution. Lyrically it laments for a golden age of radio, where we all sat around gramophones, probably, and let the radio waves carry the life and soul of music into our ears. 
With video that all changed
Top of the Pops had been shooting live music weekly since the '60s, in the UK, but MTV was the first to bring music and videography together 24/7. Beaming music straight from the studio into our homes, you no longer had to travel to gigs for high-quality music, it would come to you. 
Our addiction to video never waned and it certainly expands beyond music videos. We have TV, Cinema and now online streaming. In fact, most of the internet is video content, from services such as Netflix and Amazon Prime to the video juggernaut YouTube and other social media platforms. Video is predicted to account for 82% of global internet traffic this year! 
Radio never really left…
We listen in our cars whilst stuck in city traffic and in our kitchen's whilst we cook; talk shows, classical music, soap opera's… radio has something for everyone. But as with TV, we are subject to someone else's programme and that doesn't suit our modern requirement for everything on-demand. 
In 2004, 'podcast' came about. Pre-recorded audio in manageable bites, ready to listen whenever and wherever you want. The podcast is radio's younger sibling who we all want to be friends with. There are 7.1 million of us in the UK tuned in and listening each week. 
Podcasts go mainstream
It's been a slow climb to the top, but UK audience rates have doubled in 5 years and international rates are up 30% in 2020. With such growth, it feels safe to declare that podcasts have gone mainstream.  Podcasts keep us entertained in the office, when we work out, during mundane chores – they even work on the underground, they have our ear and fill our uninteresting voids with sound. 
With podcasts, high-end production is relatively easy. And entry costs are low meaning that almost anyone can have a go. This has the immensely positive effect of giving underrepresented groups and niche subjects the opportunity to make their voices heard. Creating a diverse and democratic medium, which we all need a little more of. 
The popularity of podcast means more brands are getting in on the action. It's no surprise, as podcasts offer multiple revenue streams from sponsorship and advertisement, to subscription services, events, merchandise… I'll stop there for now. Spotify plans to spend $500 million on acquisitions, Google now has playable podcasts in its search results, and Apple still holds its spot at the no. 1 podcast platform (15 years in a row!).
The radio podcast is big business and an ever-growing market. 
Six podcasts to get you started
If you're ready to get hooked, here are a few podcasts to get you started: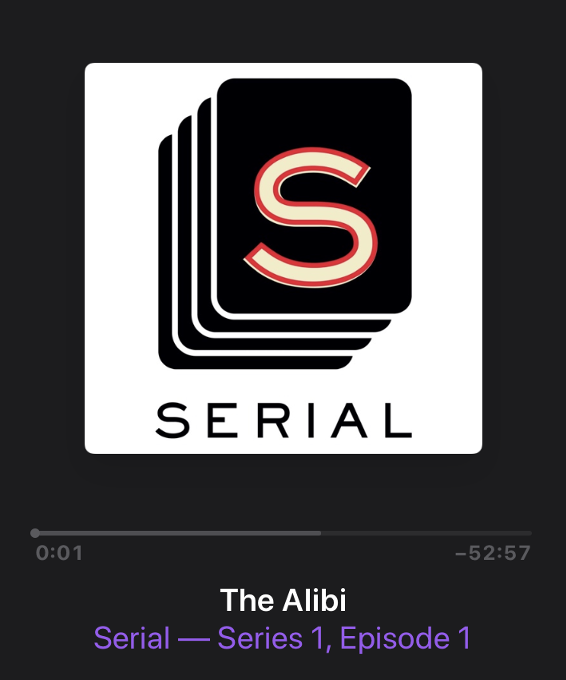 The OG podcast. Serial was the one that started it all, as the first to gain a serious following it was also first to be considered for advertisement. A true-crime podcast that unveils a new chapter week on week. Its first season explores the possible crime and certain conviction of Adnan Syed, and it's truly captivating!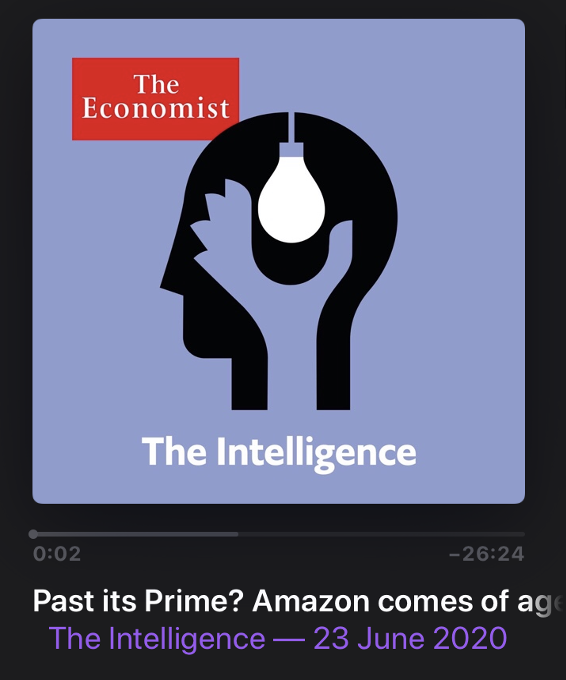 A daily, current affairs podcast from around the world. The intelligence, gets deep under the headlines and highlights the stories you don't know about, but should. A really great resource for international insights! 
A thoughtful culture podcast, by New York Times journalists Wesley Morris and Jenna Wortham. It's entertaining and intimate and aims to encapsulate the current moment through books, music, films, theatre and art. 
Ear Hussle is an exciting collaboration between visual artist Nigel Poor and the formerly incarcerated, Earlonne Woods. It brings to life the inside lives of those imprisoned in San Quentin State Prison in an honest fashion which swings between stories which are difficult and funny but always full of character.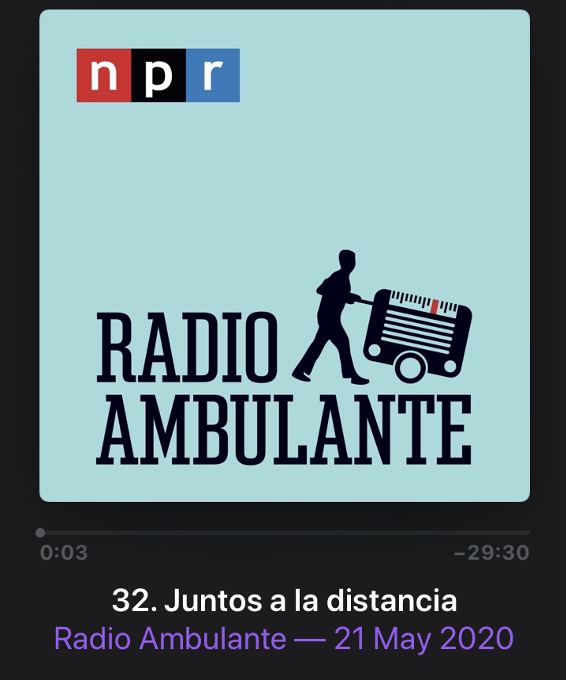 Currently, English dominates in podcasts, but Radio Ambulante is my favourite Spanish language podcast. It focuses on telling the stories of Latin Americans, so subjects are as diverse as the accents. Each podcast includes a Spanish and English transcript online so you can always follow along with it no matter what. 
Quite possibly, the funniest podcasts around. This comedy podcast has three best friends, reading, laughing and sometimes flabbergasted by the adult novels James' dad has written. You will laugh out loud.