Alice is one of our very talented photo editors who like most of us, struggled to keep their mojo throughout working during this pandemic. Alice has shared her experiences of trying to stay motivated during those long weeks and months spent at home, so we might share them with all of you and hopefully provide some much-needed motivation to those who need it!
Having gone through all the motions of being stuck indoors without much purpose and struggling to come up with ways to stimulate oneself, I know all too well now; the challenges we face when trying to make the most of our time in this current climate. 
Even if we don't have much to work on, I feel there are a few things we can always practice to boost our productivity when we are feeling the total opposite of inspired.
What We Hear In Our Heads Isn't Always Wrong
Have you ever had that small, nagging voice in your head before? That one when you're sitting in your pants scrolling through Instagram reminding you that you could have done something more productive with this time?  Like putting some jeans on for a start…
Of course, we all have had it at some point. But how loud is that nagging voice for you at the minute? Do you like so many others at the moment; feel yourself wilting a bit under the constant restriction we have all been living under thanks to the pandemic?
For so many of us who have been staying indoors almost permanently, the home has lost its sense of sanctuary. We're working, socialising, and even schooling from home at the moment. Yet, we expect to push ourselves to be even more productive with the time we have in the same space, which can often leave us more exhausted than we expected. 
That nagging voice in our heads is hard to ignore at the best of times, but now, during a pandemic, it's inescapable. So, how do you break from this frustrating cycle and become more focused on creating?
Get Inspired
Good creativity needs to feed off inspiration and it's important to surround yourself with what inspires you, especially whilst we're spending most of our time indoors. But it's not just the walls of your home you need to be thinking about.
Social media has been a part of our daily lives for a long while now in a big way. Now finding ourselves living with a pandemic we rely on social media much more for stimulation. If you're looking at your Instagram with the same people you followed before 2020 then it is time to push the boat out and find some new content creators to syphon off inspiration from.
Now more than ever is the time to remove ourselves from stale influences and fill your feed with new artists, designers and creatives. We need our social media to not just reflect our passions and inspire us but also, give us new curiosities and areas to funnel our interest, providing that spark of creativity we all desire.
Using sites like Pinterest and Behance are fantastic for inspiration too. You can get lost in a sea of art, photography and fashion with Pinterest. Behance is where commercial and creative meet; with its primary focus on advertisement projects, it's a fantastic place to find some more structured inspiration for industry professionals. 
Have A Scribble

I know this might not suit everyone. You're rarely going to feel ready to channel your inner Bob Ross with a full watercolour of your favourite childhood memory at a moment's notice. So don't feel pressured to produce your best work and instead, start with nothing. Work your way upwards and doodle anything that feels natural, be it shapes or, pure scribbles. 
Drawing can help you form ideas you may have that are yet to be given structure, or even realise a visual that you're intrigued by. According to research carried about by Sunni Brown, doodling can affect how we process information and solve problems. It may translate an idea or concept that you may be struggling to piece together.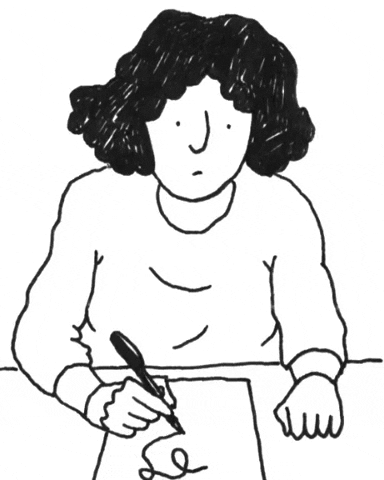 Drawing with pencils or charcoal can be cathartic ways to break up the daily routine and better connect with oneself through a medium you can feel, smell and hear, alongside seeing. It reduces stress and anxiety, improves your memory and concentration, enhancing your overall mindfulness.

The same can be said for painting and sketching too, as with these mediums there are no rules to follow, other than your own of course. You can directly translate whatever is in your mind into something physical, so not only is it out of your head but perhaps, it can help you reflect on something that came from deep within. 
Let The Music Play On

Of course, drawing isn't for everyone. It's no news that music also has a great influence on the brain. It can help make you a better communicator, something that is deeply rooted in creating art or music, providing those moments of inspiration that help us realise exactly what it is we want to express.
Music is also crucial for giving yourself some distance from that nagging voice in your head. To enable us to relax in a more creative space, we sometimes have to clear our head and focus on one thing, which is why I love music. Drown the voice of doom out totally by lifting yourself with some stirring sounds or relaxing melodies that get you back on mode.
 The genre of music makes a difference too. Uplifting beats and high-tempo tracks can boost your energy levels and fill you with the confidence needed to be creative. At the same time, listening to more emotive songs and scores can be quite cathartic, giving us a booster for finding inspiration from somewhere much more personal.
Do, get carried away listening to music. Let your emotions come to the surface in whatever way they choose to. Get up and dance, sing, cry or you know, do all three. It will all serve to release you from the uninspired funk you find yourself in!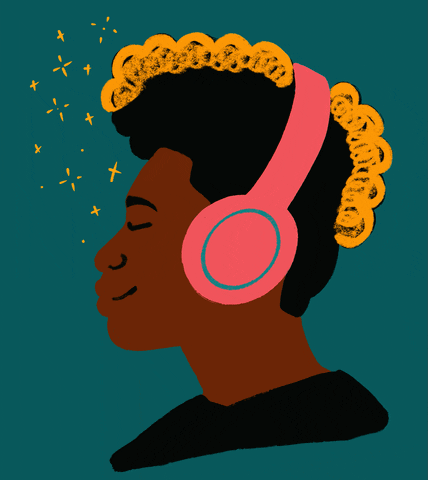 Use Your Words
My personal experience with staying creative has always been a tumultuous one. When I had the most space to explore and create at university, my drive to do so dropped off the face of the earth. Like many of my peers, I suffered from creative burnout, one that I thought I finally had seen the end of. 
Then, of course, when the iceberg known as 2020 hit the world, it turned everyone's lives and routines on their heads. I was furloughed for the majority of it, leaving my days with a sudden lack of structure, as I sat around waiting to start those comforting routines again.
With waiting came the nagging voice, louder than before but this time, I had to choose if I wanted to be intimidated by it or humbled instead. It wasn't telling me to be more productive because I'm not, that nag is there to remind you of all that you are capable of, of what you can express and how you can express it.
So, I changed what I saw on my social media, listened to the right tunes and made mood boards of anything and everything that I found inspiring, which in turn inspired me to write. Trust me when I say that I was dreadful at the beginning. I could barely write a sentence without it reading like someone had given an open word document to a courgette.


But I remained diligent in the practice, remembering to at least think about what I could write every day even if I couldn't get round to it physically. I can now look at the improvements I've made and self-evaluate my work, for no other reason than that I simply enjoy it.
It helped me take notice of the surroundings I hadn't even registered, visualise things I had forgotten and create people I didn't even know I knew. It inspires me to stay in an endless flowing loop, one in which I can keep the anxieties at bay and all the changes of the outside world at the door, with the connection to myself grounded and free of that eternal nag.
During these strange times, it's deeply important to stay creative. It is a fundamental way to converse with ourselves in a way we otherwise cannot thanks to limited social interaction. Of course, it can be difficult to get the ball rolling at first but, go at it step by step and start small. As for that nagging voice inside your head,  I say get in tune with it.
Author: Alice Constance
Check Alice out on LinkedIn. 
Alice, is our photo editor & retoucher – AKA 'The Wizard', she grew up in the studio and has been a photoshop fiend since she can remember. Alice integrated her passion for her craft into a profession. When she's not masterfully retouching, gaming keeps her off one screen and onto another, You'll find her doing both in a dark cave in the mountains.